Winners for best costumes. Locals to Atlanta know all about the I-85 fire debacle, though not with fond memories, so kudos to Ms. I-85.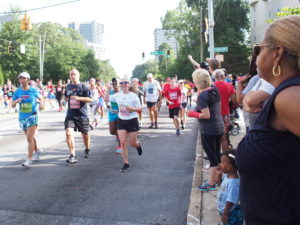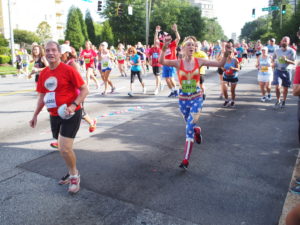 Something like a billion people run this race each year, and today was especially hot and humid. Heavy, voluminous costumes were discouraged for security reasons, but most people ditched them for practical reasons.
These people stood out for their energy levels. Some couldn't be photographed, as they appeared and disappeared in a flash, bouncing down Peachtree as if partially filled with helium, then topped off rocket fuel. Gravity, humidity, hills – those were not of their world.